Call for Technical Delegates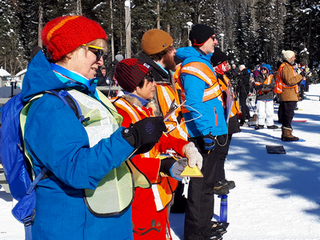 Biathlon BC is seeking expressions of interest for Technical Delegates for the three BC Cups this season:
BC Cup 1: December 16-18, Mt. Washington – Vancouver Island Biathlon Club
BC Cup 2: February 10-12, Whistler – Sea to Sky Nordics
BC Cup 3: February 24-26, Prince George – Caledonia Nordics
Officials certified at the Leader or Technical Delegate level are invited to apply to serve as Technical Delegate for these events.
In order to help officials gain experience in the TD role at BC Cups, there will also be an opportunity for these individuals to be appointed as a Deputy TD.
If you are interested in applying to be a Technical Delegate or a Deputy TD, please apply using the following form by September 15, 2022.