Athlete Development
The following diagram summarizes both the Athlete Development and the Biathlon Sport System Models. As far as possible, BiBC will follow the Biathlon Canada Long Term Athlete Development Model.
The provincial level selection processes are used to select BiBC athletes for the BC Training Squads, BC Canada Winter Games Team, and Performance based athlete grants.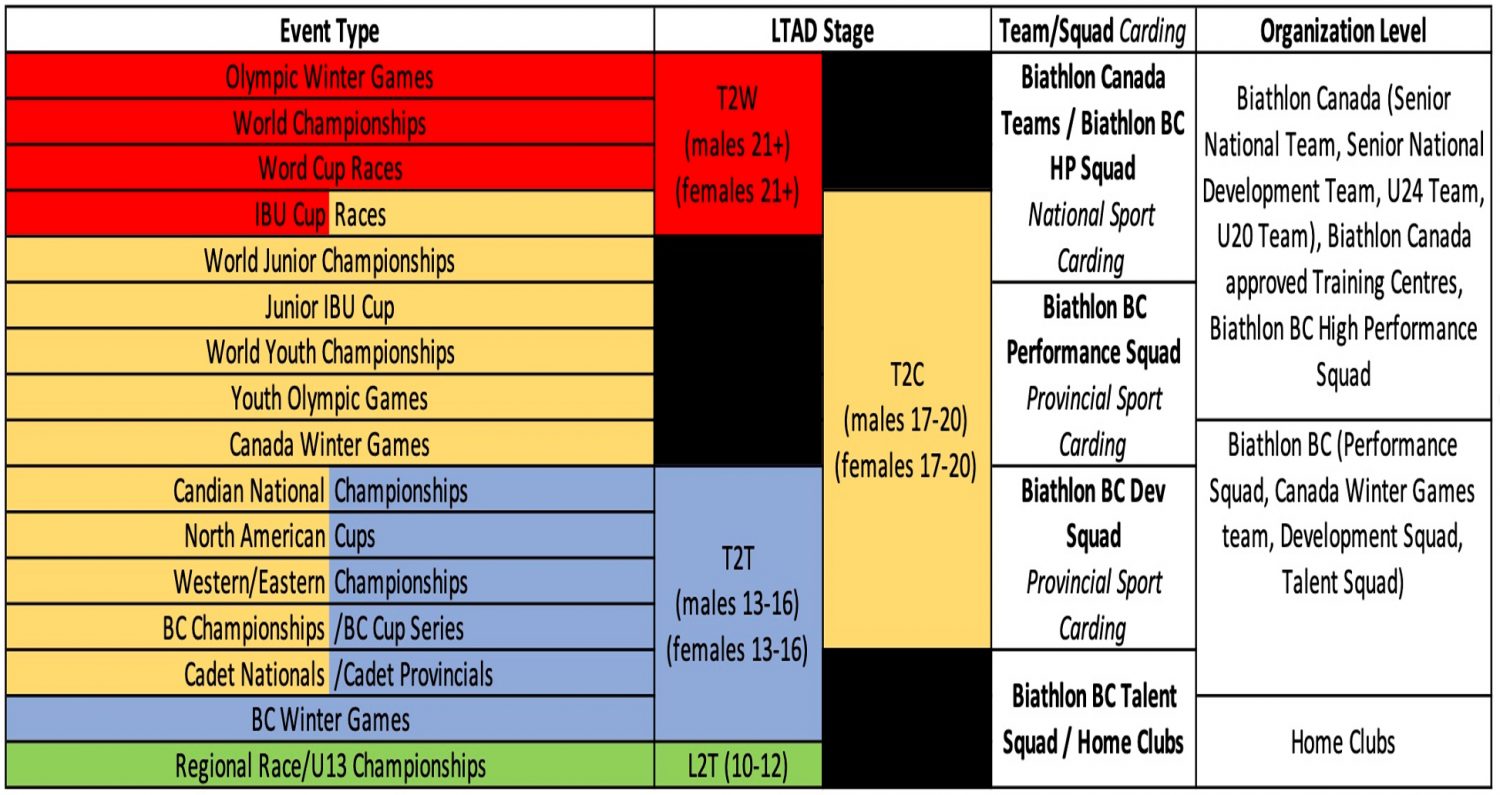 BiBC athletes that are selected for one of the Squads (Talent, Development, Performance, and High Performance) may be invited to off-season camps for further training and are targeted by the Provincial Coach for specific skill development. All maturing athletes are encouraged to take coaching or officials courses and continue to participate in the sport as recreational and/or masters athletes if they choose not to pursue high performance.
---
RESOURCES:
Biathlon Canada T2C Physical Training Plan Guidelines
2021/2022 Athlete Tracking Framework
Biathlon BC Athlete Tracking Report Card Template
Biathlon BC Test Results Submission Template
Biathlon Canada Long Term Athlete Development
Canadian Sport for Life Long-Term Athlete Development
Long Term Athlete Development Information for Parents